Two talks that explored our evolving Presbyterian heritage
Our faith heritage helps to shape how we interact with the world.
Rinny Westra gave two Lent-time talks, one in the 9.30 a.m. service on 3 April 2022 and one on 10 April. Rinny's first talk provided an historical overview of the structures and democratic models of Presbyterian, Reformed and Congregational churches. The second talk looked at what Presbyterians, Reformed and Congregational Christians believe. Rinny covered important passages in Ephesians and Romans, talked about Luther, Calvin, Knox and others, finishing up with mention of Swiss theologian Karl Barth as 'the new Calvin.'
We're grateful to Rinny for preparing these accessible, engaging talks.
If you have ideas for future talks, we'd be happy to hear them and look for someone to speak on topics of interest.
About Rinny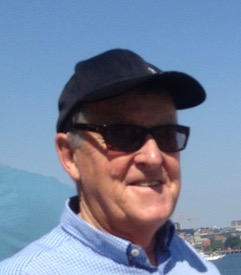 Rinny Westra B.A., B.D. (Geelong), Th.Grad., ThM. (Westminster), DipTchg was born in the Netherlands. He studied at the Reformed Church College in Geelong, Australia. He then entered the Presbyterian Church and served in a number of parishes around the country (including St Pauls, Devonport and St Aidans, Northcote). Rinny also worked as Parish Development and Mission Consultant in Auckland and as a secondary school teacher. He has demonstrated a strong and sometimes costly commitment to the cause of peace and other justice issues. His publications include a theological memoir he wrote while on study leave at Westminster College, Cambridge. In his introduction, Rinny labelled the memoir his theological 'swansong.' Judging by the talks we heard, this is a premature description.