The Birkenhead Repair Café on 10 June was a bumper edition. Over 80 items brought in, loads of conversation and advice shared. The chatter was non-stop for the three hours, maintaining a very positive social vibe. Thanks so much to everyone who came along.
Thanks once again to the dedicated volunteers who worked solidly on fixes and helping people. Lawnmowers, household equipment, toys, jewellery, clothing, wooden items, gadgets and devices of all kinds. Composting tips, computer and other tech help courtesy of Digital Seniors, advice on Auckland Council's new food scraps initiative, bike repairs (thanks, Bike Kaipātiki)…..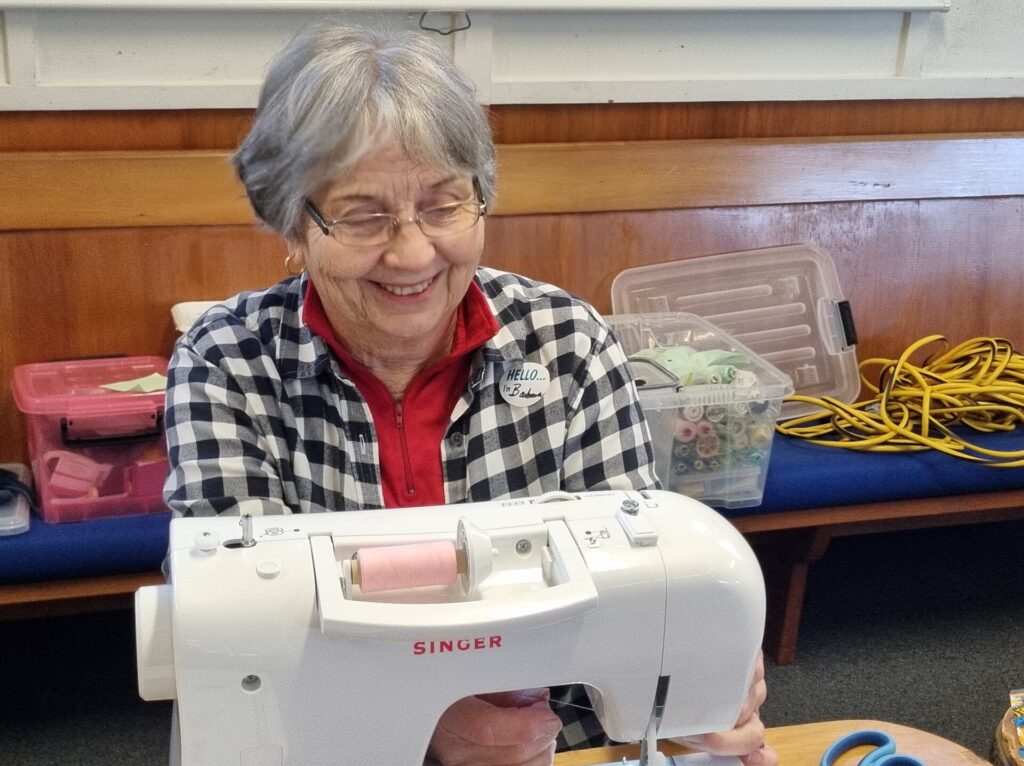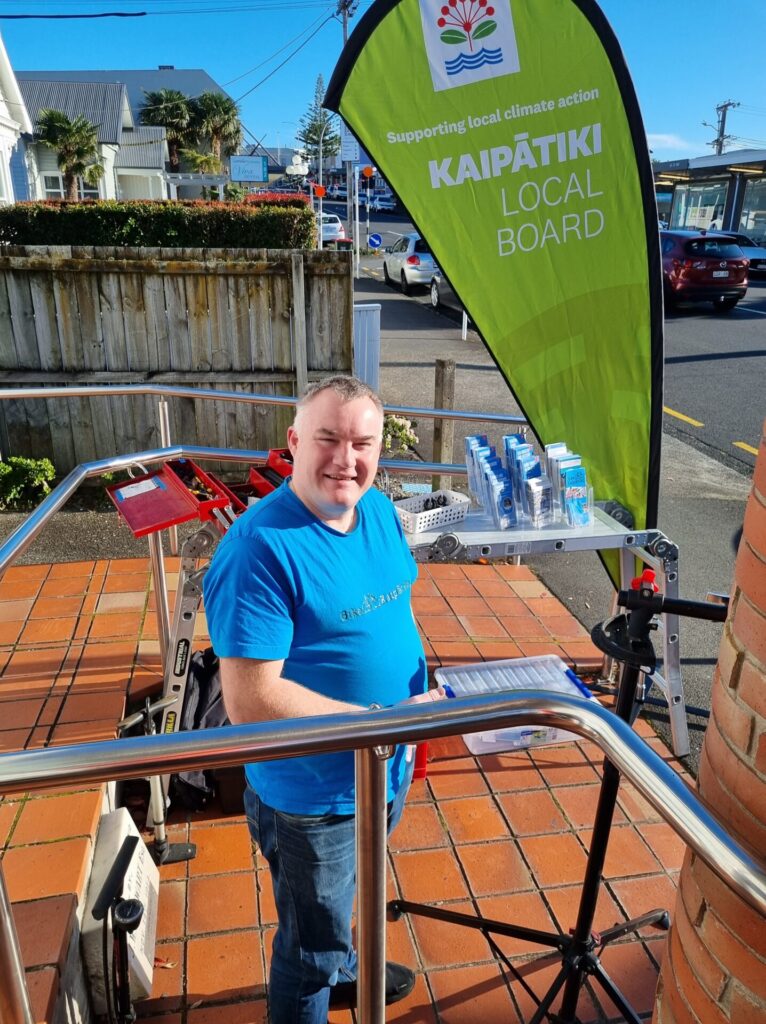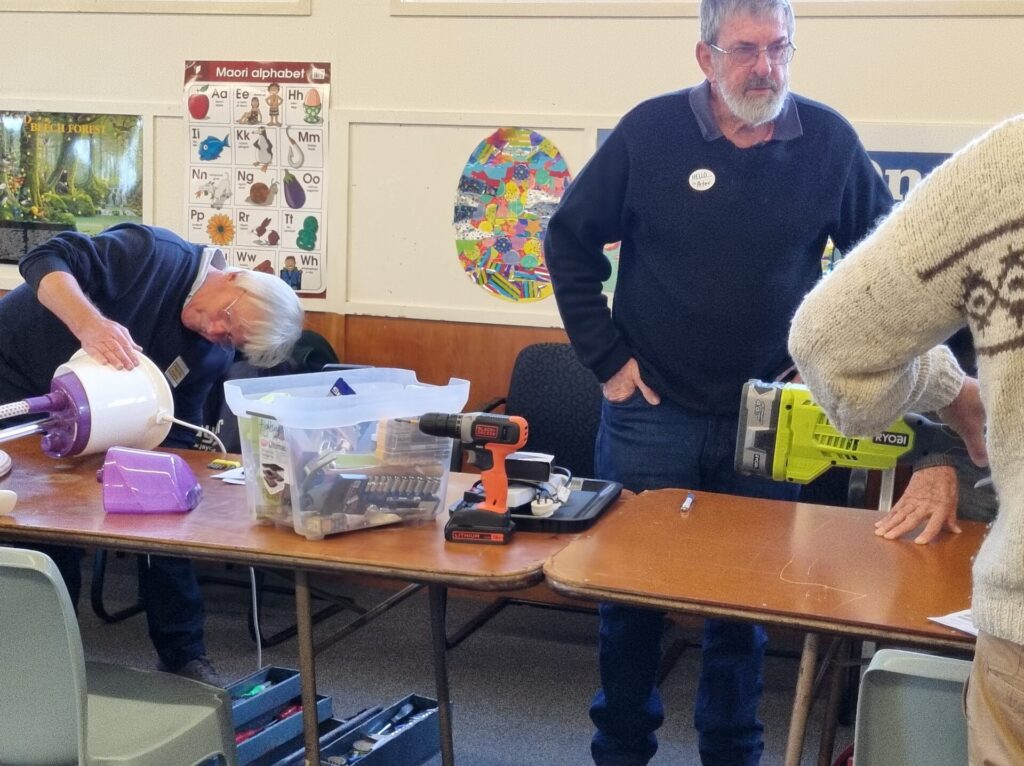 And it turned out to be World Wide Knit in Public Day. We had enthusiasts on hand to talk about their knitting and crochet projects. Kids were super busy at the craft table – 'I want to use my imagination,' said one of them, and they sure did. Members of the Beach Haven Garden Circle staffed a display table and talked about their club. Thanks to everyone who brought delicious morning tea items and to those who made donations in return for their drink and snack. We raised $137.30 for De Paul House.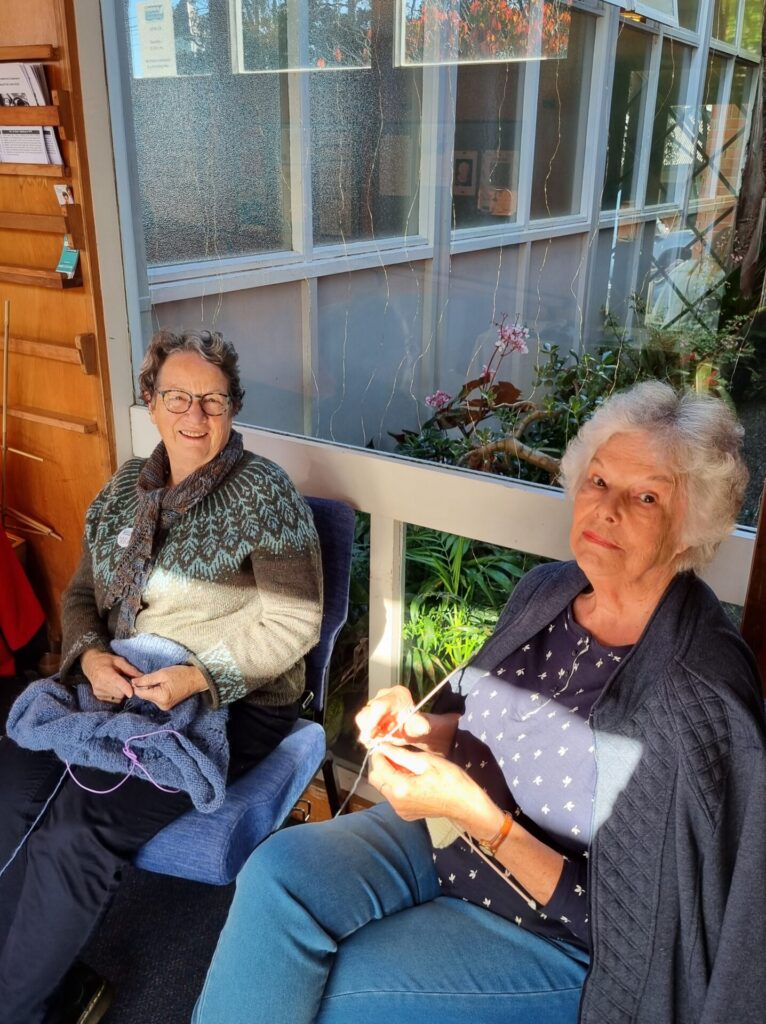 Thanks to our fab co-hosts Highbury Community House. These events started with you, and we are proud to have joined you in running them.