Chip packets and other recycled foil came together (were fused) at our first foil fusion Friday blanket party on 7 October. The Chip Packet Project New Zealand team brought supplies and equipment to show us how foil packets are quickly turned into survival blankets and firm pillows for people living on the streets. We have been saving foil packets for months and now learned what to do next.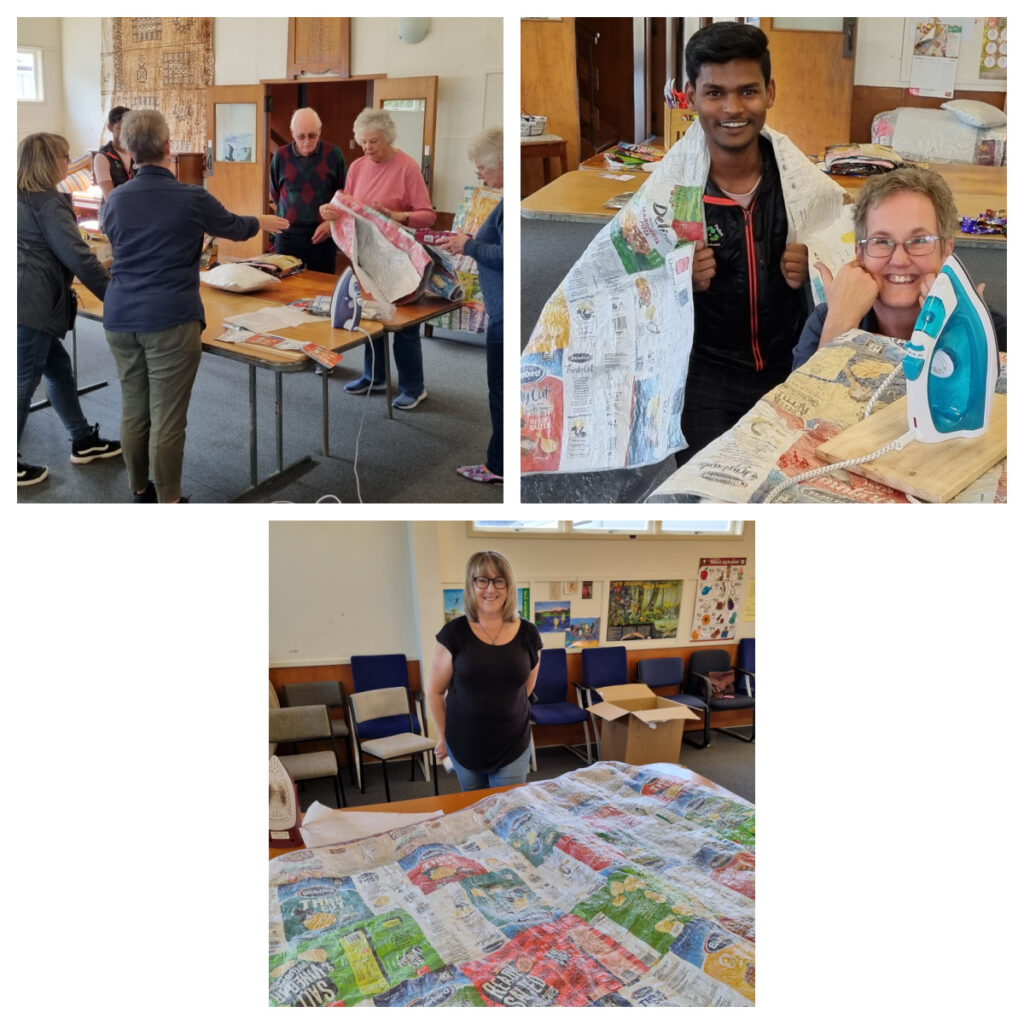 How it works:
Slice open packets so that they are flat. Seams do not need to be cut off.
Wash the packets and let them try. (Dunk them in the sink once the dishes are done. Hang them up.)
Fuse five flat packets together to make a strip (this step can be done at home). One cm overlap, covered with baking paper; pass a low temperature iron over the join in a quick zip-zip motion – the low heat fuses the foil without fuss. Note: don't use an ironing board. Do the fusing on a wooden bread board.
Bring your strips to a collection point.
Next steps (usually at a foil fusion blanket party) are:
Then join five strips of five to make a blanket. Same quick fusing technique. A bit of trimming or patching might be required.
Spread recycled, non-toxic plastic over the blanket and fuse on to the packets. This time, the movement of the iron ('fusing device') is not a quick zip-zip but a slowish drag to an edge as you force air bubbles out. Any creases are pressed flat. Plastic is applied to both sides and fused at the edges. Voilà! One completed blanket for someone in need. People often add a message to the back of the foil before the plastic is fused on.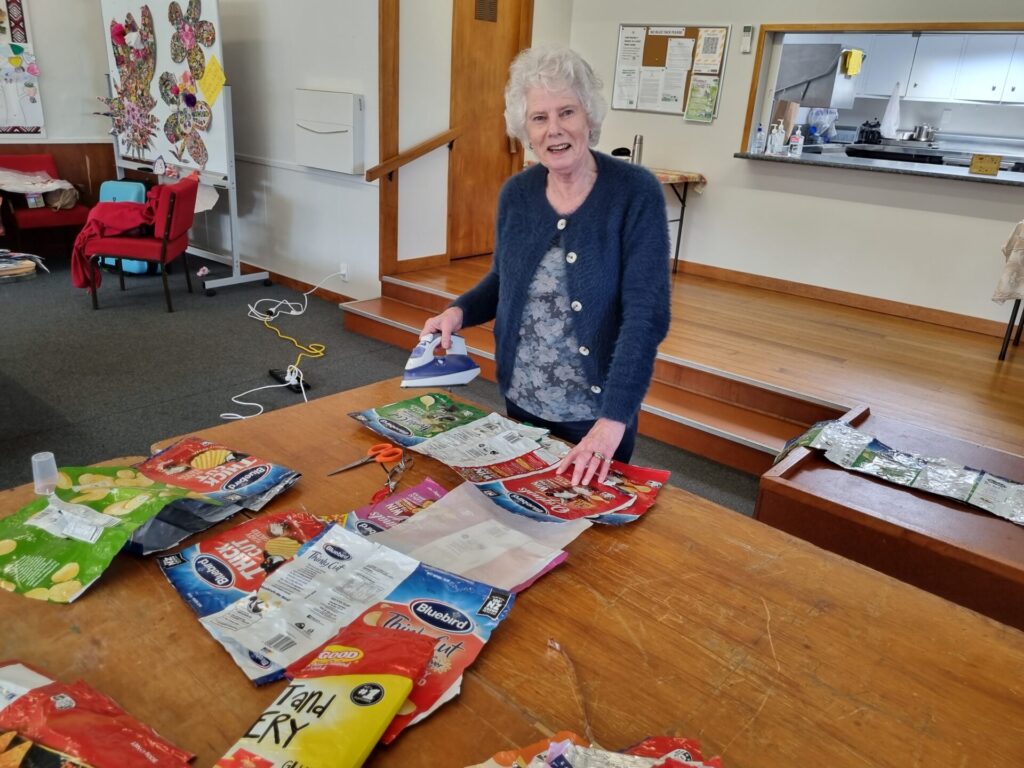 Chip packets collection
We continue to receive flat, clean packets at 172 Hinemoa Street. Fusing them into strips of five is quite simple – we can do that at home or could quickly do it at church. Then we send the bags/strips to our friends at the Chip Packet Project, or to a blanket party somewhere.
As a reminder: foils packets like this will take 80 years to decompose. Why not turn them into something useful that will last for years?