On 14 April Mr Lomia Naniseni received his QSM at Government House in Auckland. At this investiture, Rt Hon Dame Helen Winkelmann was conferring awards on behalf of the Governor General. Congratulations to Lomia on receiving this recognition. Thanks be to God.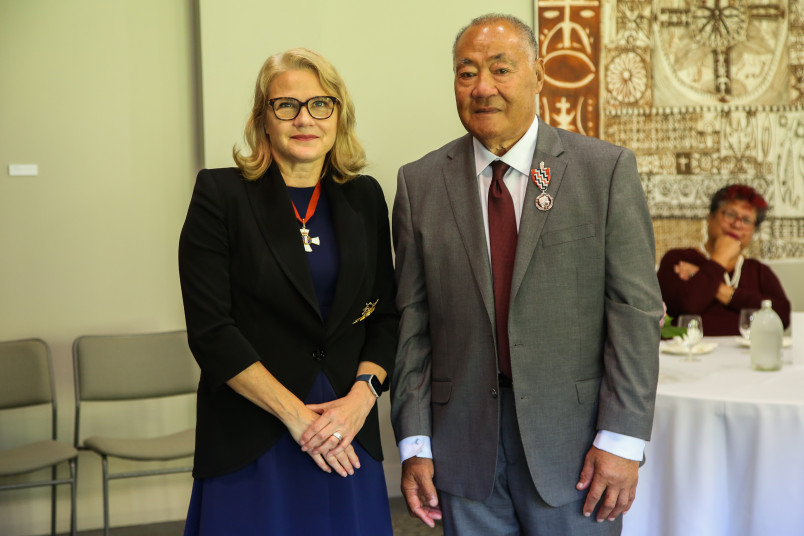 Citation for the QSM
Mr Lomia Naniseni, QSM, of Auckland, for services to the Tokelau community.
Lomia Naniseni is well-known for his handicrafts within the Tokelau community, particularly his work with the 'Mother of Pearl' shell. He is recognised for his craftmanship of 'Pa', a significant emblem in Tokelauan culture, originally used as a fishing hook, now worn as necklaces and gifted on significant events. His jewellery is worn across the South Pacific. He has crafted brooches and shell necklaces for Pastors and Ministers. He practises and teaches fatele, traditional Tokelauan dance, and has composed many of his own songs. Mr Naniseni grows hundreds of Gardenias each year, to be used for traditional flower garlands.