The Birkenhead Repair Café on 30 July 2022 again drew a crowd of hopeful fixees. Highbury Community House and Onewa Christian Community host these events with the support of wonderful volunteers who are keen to help people with repairs and avoid adding to waste. Queues formed for fixers to take a look at an array of electrical and electronic appliances. We repaired some gadgets and others require a follow up with manufacturers for parts.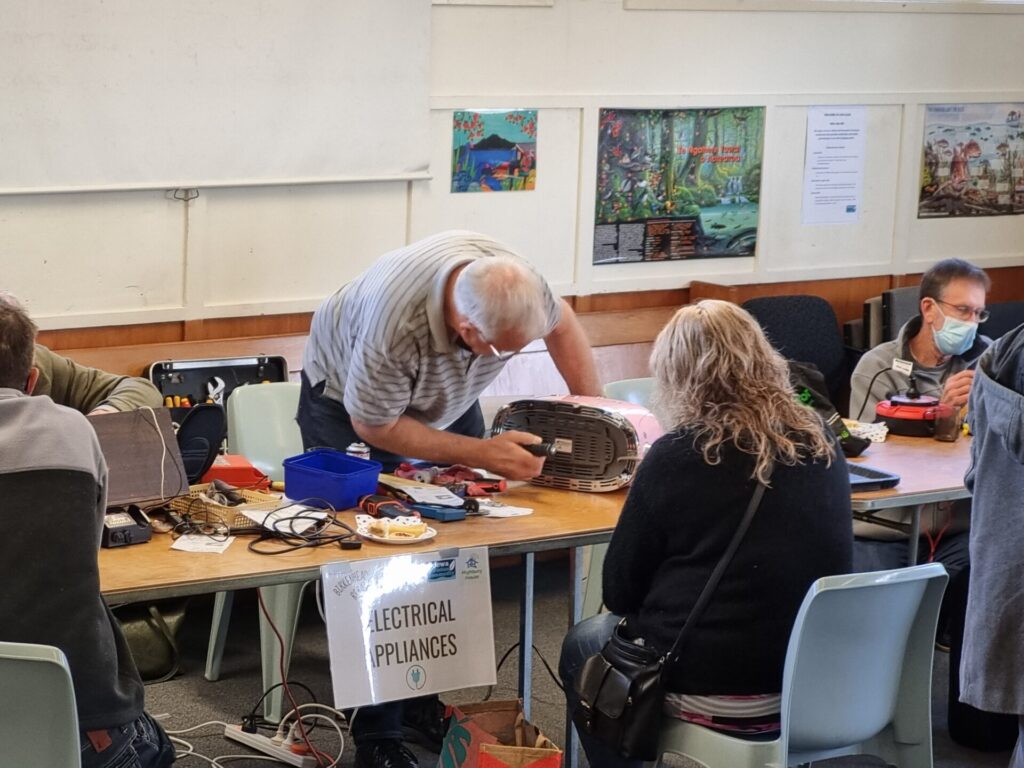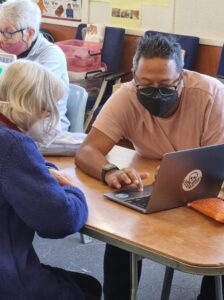 Our volunteers also worked on toys, small pieces of furniture, wood, and personal items such as bags and kits and clothing repairs. One volunteer offered basic troubleshooting assistance on laptops, tablets and phones. Pip from the Compost Collective provided a range of info on the why and how of composting and options available (e.g. bokashi, composting bins, worm farming).
Once again, church members home baked and served morning tea deliciousness. Donations from the morning tea came to $208 – we're passing the money to a very worthy local cause, De Paul House. A craft table and Lego space drew the attention of kids and adults alike. Over 60 items came in for repair and, with the conversations and advice shared, interactions numbered well over 70.
Greg Morgan, Director of Community Engagement says:
We could not run these events without our generous volunteers: thank you so much, and to everyone who came along to ask about a repair or to be part of the occasion. Onewa Christian Community is particularly grateful to our friends at Highbury Community House. As joint hosts, we'd love people's ideas for future events – see below. It's easy to share your ideas with us.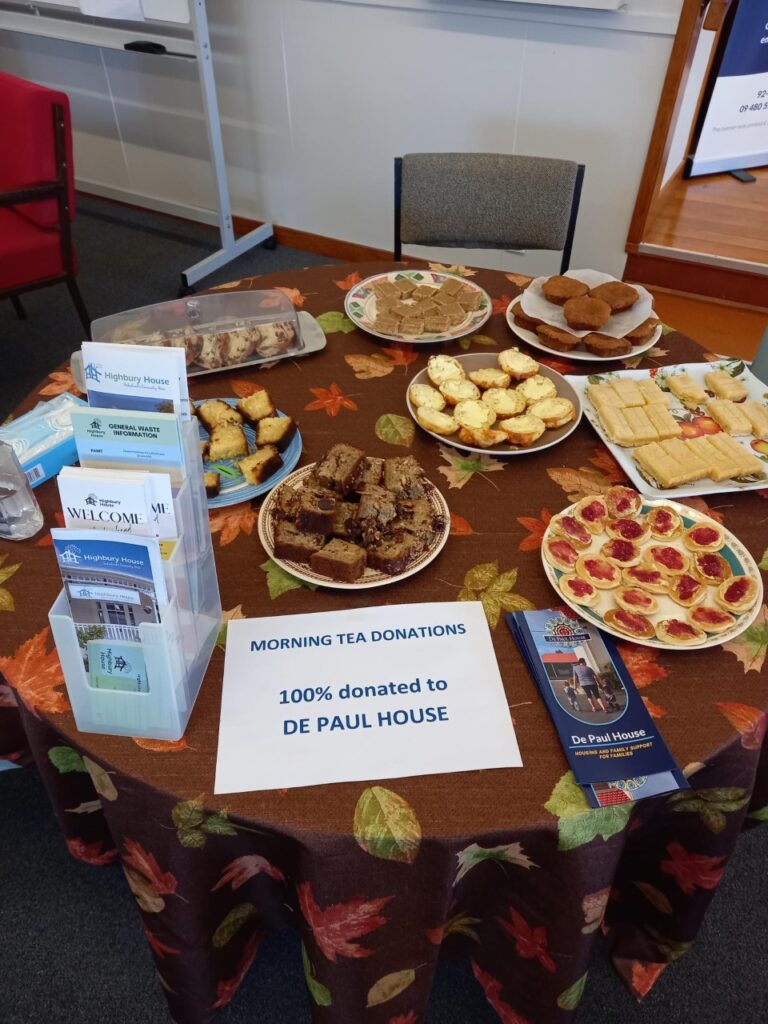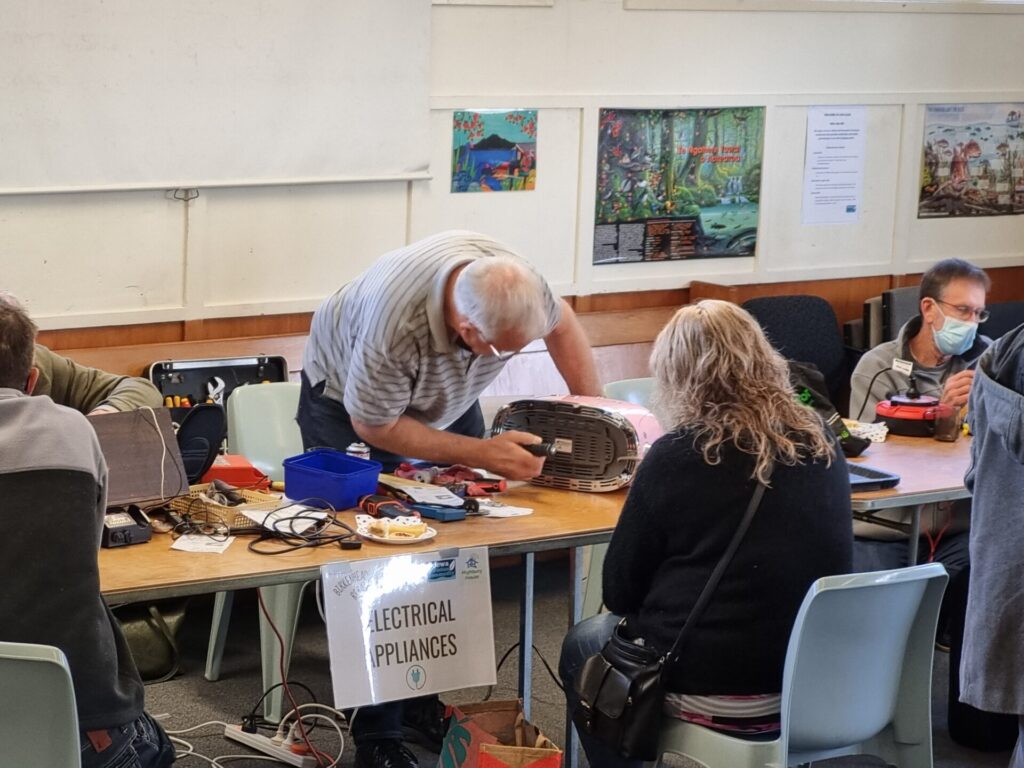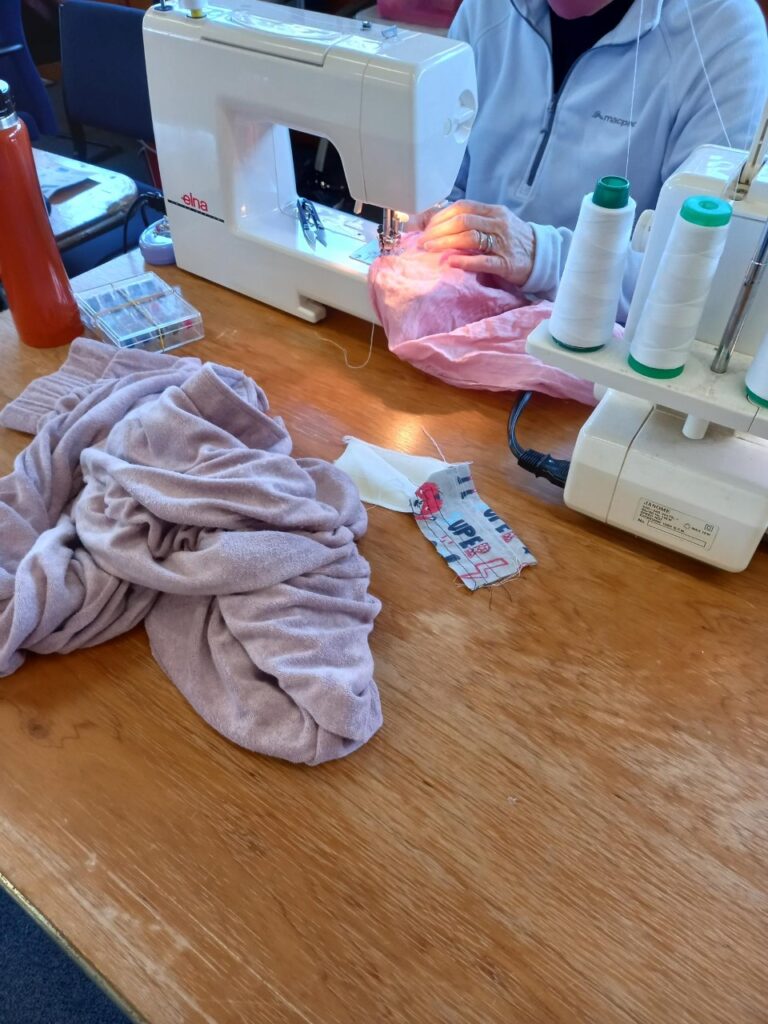 Next repair café
5 November is the next Birkenhead Repair Café – 9.00 a.m. until 12.00 noon. Save the date. We want ideas for more fix-it options and talks that would be of interest. Do you know anyone who'd like to get involved? Would you? Is there more you'd like to hear about the repair café movement and what it's all about? Drop us a line: