Rebecca Smith, the North Shore and Waitākere coordinator for Neighbourhood Support, spoke to at our community breakfast on 18 June. It was our pleasure to welcome Rebecca and the guests who came to hear her.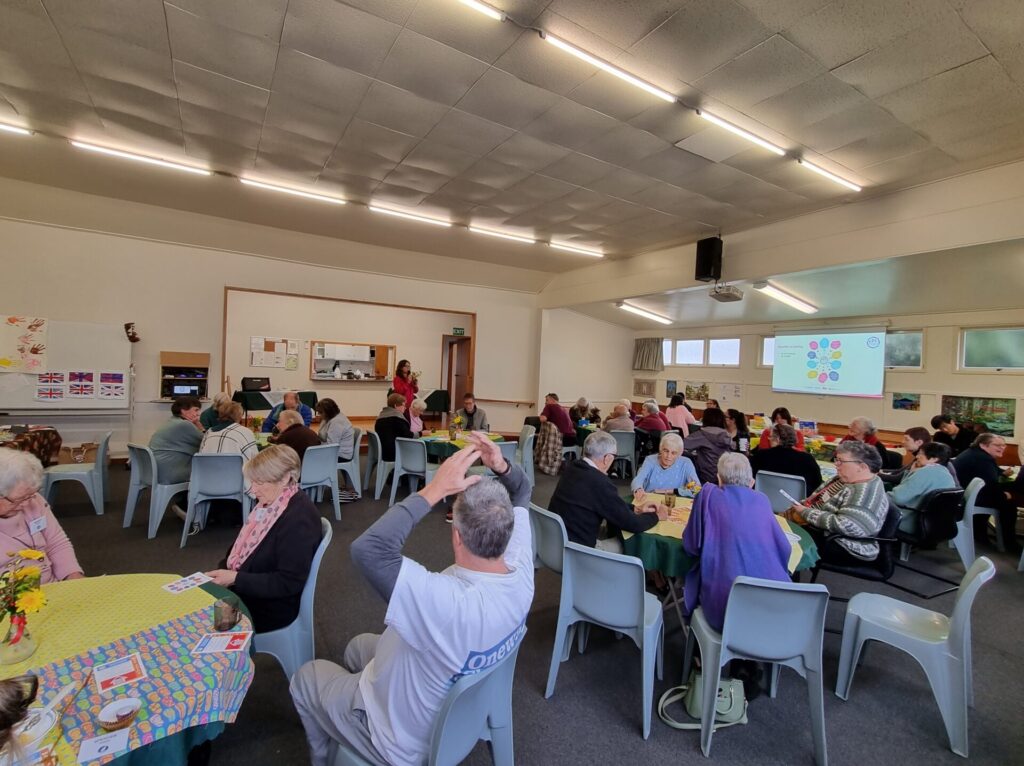 The talk began with Rebecca introducing herself and her journey into Neighbourhood Support from a background in teaching and leading church volunteer groups. Previously Rebecca has lived in the United Arab Emirates and Tonga. For Rebecca, who understands living in new places, a strength of Neighbourhood Support is the opportunity to help people connect. She reflected that churches have always enabled some people to belong to a bigger family. Knowing neighbours and being connected at a street level are important too.
About Neighbourhood Support
Neighbourhood Support is a registered charity. This nationwide organisation supports people to become connected, increase safety, reduce the impacts of crime and prepare for emergencies. 'For us, that looks like you knowing your neighbours.' For instance, being aware of what is going on in a street that might be unusual activity. In times of emergencies, it is easier for people to check in on each other. 'Connected communities are happier, safer and more resilient.' Households and groups support each other best when they figure out and apply what works best for them.
It can look like this. A street contact will form a group with others to sign up for a contact list and phone tree. The street contact will send out relevant information. Alternatively, individuals may sign up to Neighbourhood Support directly. Rebecca sends out a fortnightly newsletter that contains info on such matters as emergency preparedness, tech scams and crime stats. She is working with local boards and community organisations on designing community-led hubs in the event of an emergency.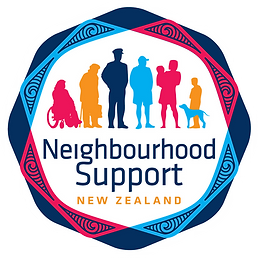 Street contacts receive support for their volunteer role: online training and ongoing assistance. Resources include signs for the street, including signs about cameras if there are CCTVs operating in your street. If cameras are listed with NZ Police, the Police know they can ask for footage from a camera if there has been an incident nearby.
Neighbourhood Support works closely with NZ Police, Fire and Emergency New Zealand, Auckland Emergency Management, Community Patrols of NZ and other partners. Rebecca talked about the safer plates initiative to secure licence plates with safety screws. Some centres for this will soon be set up on the Shore.
Reach out, look out, help out
Rebecca set us questions: how many people can name five neighbours? Well, several in the room could – and did. Rosemarie and Margaret shared examples of how neighbours interact and support each other. Rebecca was delighted to see the response. People spoke of WhatsApp groups, street BBQs and parties, neighbourhood diversity and ways to greet each other in person (e.g. when someone new moves into the area). High fences and long hours of work can make it harder to socialise. Making the effort to know people is more important than ever. Rebecca offered her assistance to help neighbours arrange a local activity to build connections.
The second question was about coping without electricity for three days – are we ready for it? That generated a good deal of conversation and practical tips.
Check out the resources on the Neighbourhood Support website.