It was a joy to meet members of the Pearl of the Islands Foundation Inc. at the community breakfast in the Hinemoa St hall. A number of families visited and graciously shared life stories of journeys that brought them to New Zealand. This time of sharing arose from a meeting between Greg Morgan (OCC) and Yalcin Solak (PIF Executive Director). How could two outward-looking communities meet? Yalcin and Greg spoke with reference to 'The welcome mat' programme arranged by PIF and a church in Motueka during January.
Sixty-two adults and children met each other over food and dialogue. A particular delight was having a dozen or so children in the room. We took the time to think about how we might pray for children in the coming week. Speakers talked about the unity that connects us and the importance of young people and their wellbeing. And one speaker mentioned the philosophy and teachings of the Turkish Islamic scholar Fethullah Gülen.
About Pearl of the Islands
The mission of the Pearl of the Islands Foundation is 'To foster understanding and acceptance between people of diverse communities through meaningful engagement and intercultural events.' The Foundation comprises about twenty, mostly Turkish, families. PIF actively supports humanitarian work and is involved in education delivery also.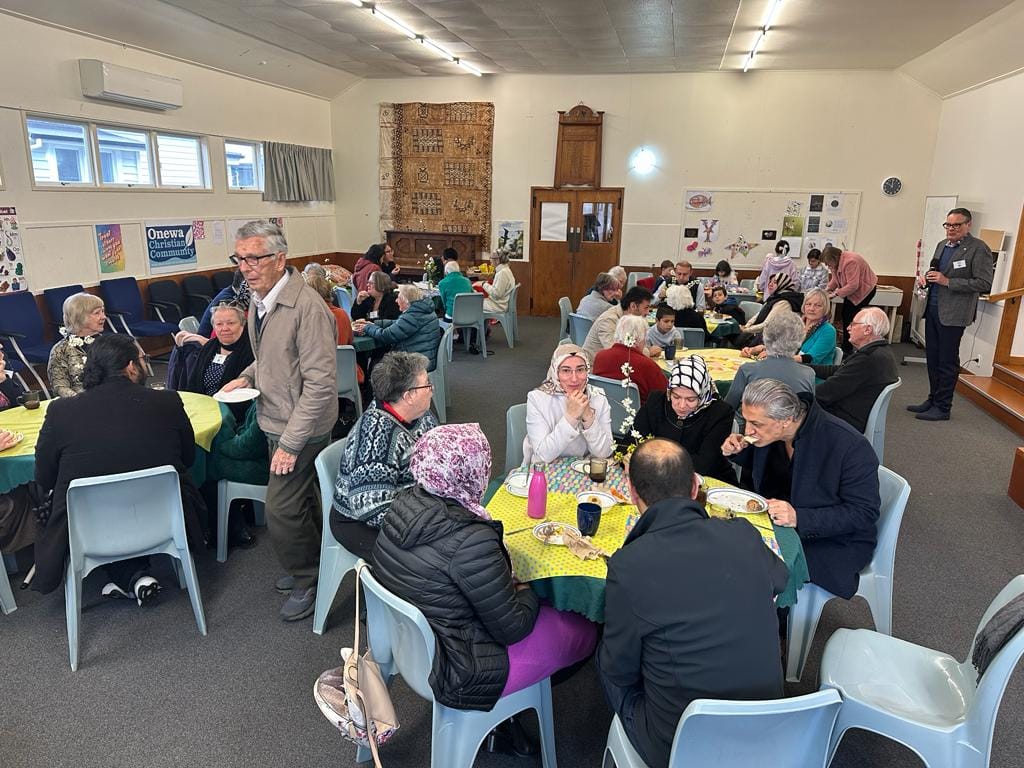 In response, Onewa Christian Community's speakers talked about our interest in wider engagement across communities and our commitment to diverse expressions of faith.
Thank you to everyone who brought the gift of their presence to a special time of talking and learning at the community breakfast.