Advent presented a great time for us to talk about restorative justice (RJ). Beyond the court system, restorative practices help people handle and resolve conflict in multiple settings. In response to a talk by Iain Fraser at one of our community breakfasts, we arranged a public discussion on RJ in early December. What is our individual and collective potential as the promoters of restorative principles?
Three experienced RJ facilitators spoke and led the discussion on 8 December.
Iain Fraser has worked in RJ facilitation for more than a decade. He co-founded the Auckland Restorative Justice Trust and for a period served as an executive member of the national restorative Justice body, Restorative Practices Aotearoa.
Dorothy Alofivae has a legal background and is an Alternative Dispute Resolution Specialist. She works in many different areas resolving conflict between people and within organisations. Dorothy is a referee with the Disputes Tribunal, a mediator and also a restorative practitioner of many years' experience. She is an assessor of new restorative justice facilitators and member of the Auckland Restorative Justice Trust.
Bridget Gundy deals with family issues and dynamics as both a coach and facilitator. Currently she is the General Manager of Respect, an organisation on the North Shore providing counselling and programmes for men, women and children in family violence contexts. As an RJ facilitator, she holds special endorsement as a family violence facilitator.
What is restorative justice?
It is a process for repairing harm between people. RJ does this through involving all those affected in coming to an agreement on repairing harm or wrongdoing.
A restorative process:
addresses harms, needs and causes
centres on the victim
enables offenders to take responsibility
involves all affected people
provides an opportunity for dialogue and involvement in decision-making
is respectful to all parties.
A large number of countries use RJ. In New Zealand, community-based groups deliver RJ services under contracts with the Ministry of Justice.
The meeting process
RJ involves a facilitated meeting between the person who did the wrong (the offender) and the person to whom wrong was done (the victim), together with their support people. Before this meeting, separate meetings with the victim and the offender give each of them the information they need to decide whether to go ahead and meet each other. In particular, facilitators emphasise the ground rules for the meeting:
RJ must be safe – emotionally as well as physically. All participants are treated with respect
voluntary
confidential.
At the separate preliminary meetings, the facilitators assess whether the offender is remorseful and takes responsibility. There will be no meeting with the victim unless this is the case.
There is no set procedure for how the meeting between the offender and victim runs. Usually:
seating is in a circle
the offender will speak first. They will generally start with an apology and share some background on what was going on for them
the victim will then talk about what took place and the impact on them
the offender might respond to this as they now have a greater appreciation of the impact on the victim
support people may speak.
Once everyone has said what they want to, the meeting focuses on what the offender will do to repair the harm done. Examples might be:
paying the victim's costs
doing work for the victim (or church or charity)
undertaking a course such as defensive driving or counselling
speaking about the offence at a school assembly.
Without identifying individuals, facilitators shared with our meeting some stories of successful restorative processes.
The principles in action
In the discussion time, people enquired about RJ training and the application of its principles in different environments. We talked about health settings, employment relationships and when there are multiple perspectives leading to conflicts within the community sector. We discussed the growing use of RJ in schools to address bullying and behavioural issues. We agreed on the value of teaching facilitation skills and the articulation of interests. And how might restorative thinking help build resilient ethnically diverse communities and reduce local-level conflict?
The restorative city movement started with Hull in the UK in 2010 and now includes Whanganui in Aotearoa. The fundamental idea has been described as an opportunity to establish a cultural change: giving back to the community the ability to manage and resolve conflict.
Iain notes two different models for doing this. One is the 'training route' in which restorative practices spread through training people in schools, hospitals and local bodies to embed this process in their ways of working. The other is to gather existing restorative initiatives into a more coherent organisation and then use this to initiate further restorative activity.
In a subsequent discussion with Iain, Greg began to think about the value of Onewa Christian Community declaring itself to be a 'restorative community.' This would mean using restorative principles to identify any conflicts that arise when making decisions or delivering programmes. Further, Onewa Christian Community could encourage and support others to utilise restorative processes. We could assist people to identify options for resolution and provide a place of safety for individuals seeking help. So, have you any ideas for us? Let us know.
Attendees talked for just over 90 minutes, and were a diverse group. In the discussion were church members, staff from community organisations, a CAB manager and volunteer, members of the public, and individuals with a health background. Watch this space for restorative initiatives in 2023.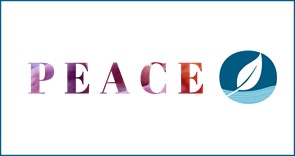 (Thanks to Iain Fraser for some of this content.)