Our celebration concert was a great success. Performers were The Band – Gina Sanders (soprano), Peter Reid (trumpet and flugelhorn), Josh Helm (violoncello) and Kay Shacklock (piano). They brought a varied and interesting programme to mark both mother's day and the coronation. The musicians introduced each piece, sharing interesting details about their choices.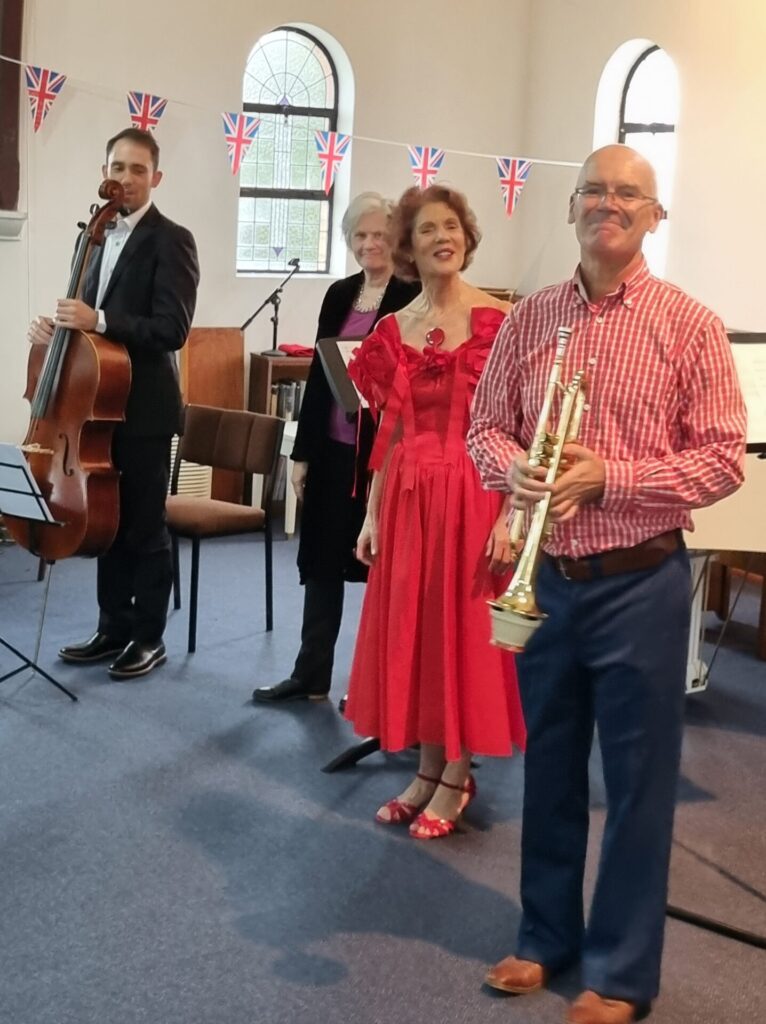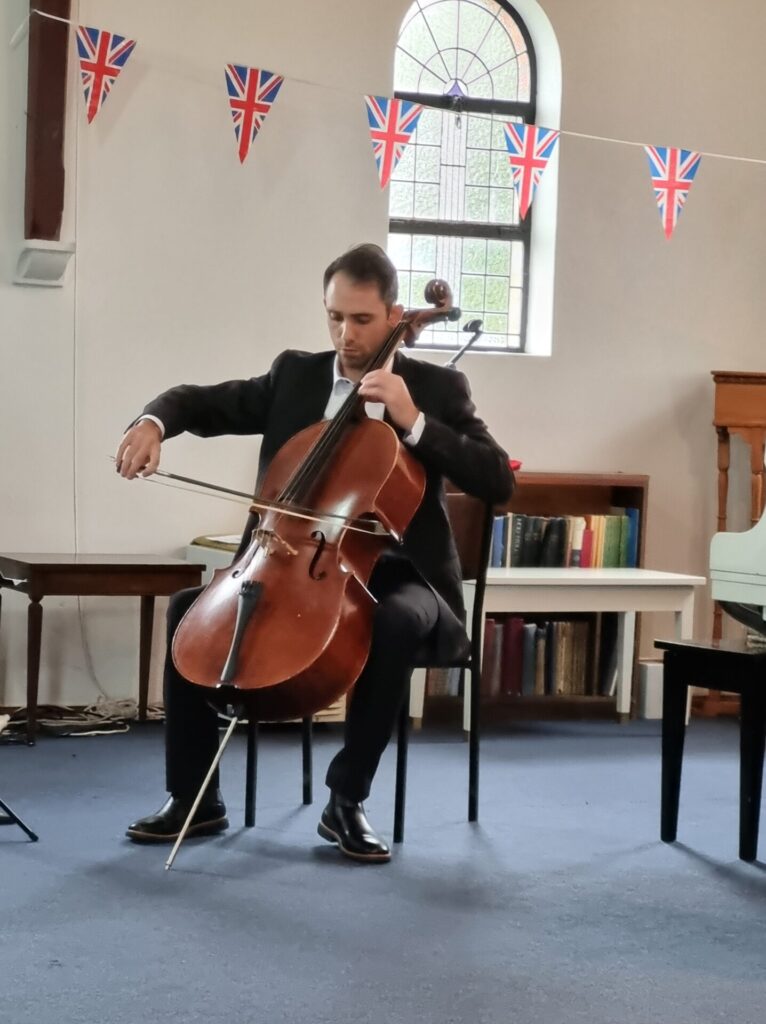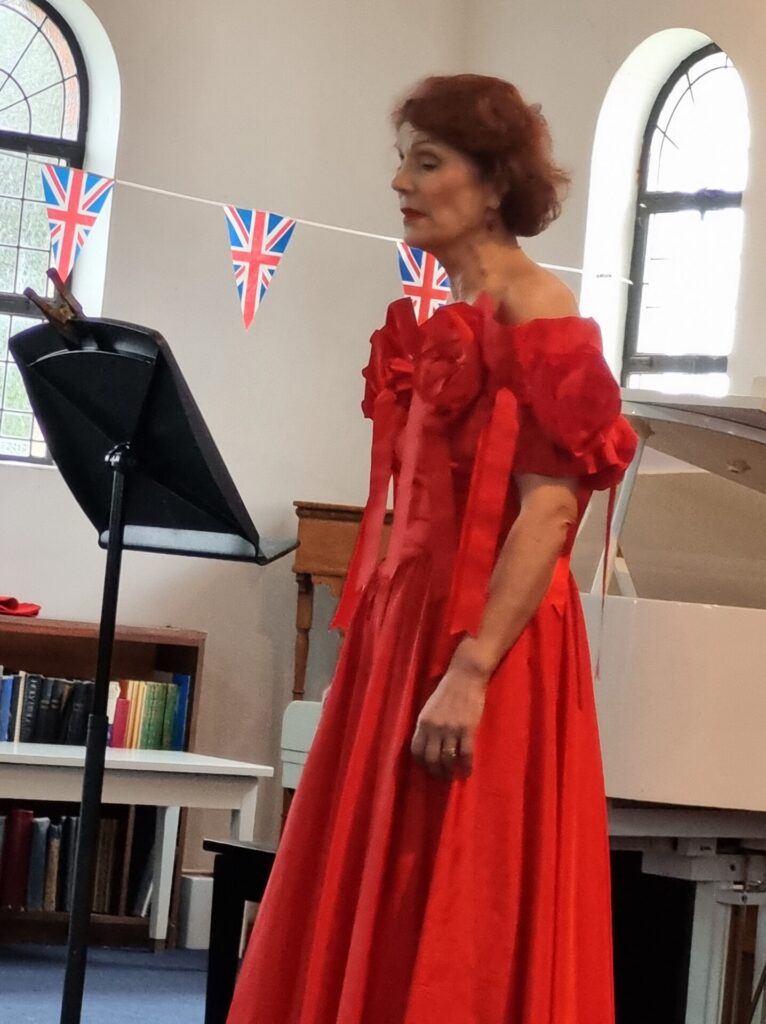 The programme included John Hartmann's entertainingly creative version of Rule Britannia and Sanders' Fly me to the moon, first performed at the Blue Angel club in Manhattan in 1954. Ernest Bloch's Prayer: Andante moderato was very moving. It evokes a sung prayer, a hymn of petition. Just lovely! Let the bright seraphim, Purcell's Sound the trumpet, Amy Beach's Chanson d'amour for soprano, 'cello and piano … and more. Ten pieces in all. The audience was extremely appreciative and returned thunderous applause.
A few displays of coronation memorabilia added to the afternoon. Then there was the crowning glory of afternoon tea with scones, jam and cream. We're thankful to The Band and to everyone who bought tickets and contributed towards our activities. And to the scone makers and kitchen helpers. A percentage of the proceeds from our fundraiser will be shared with De Paul House.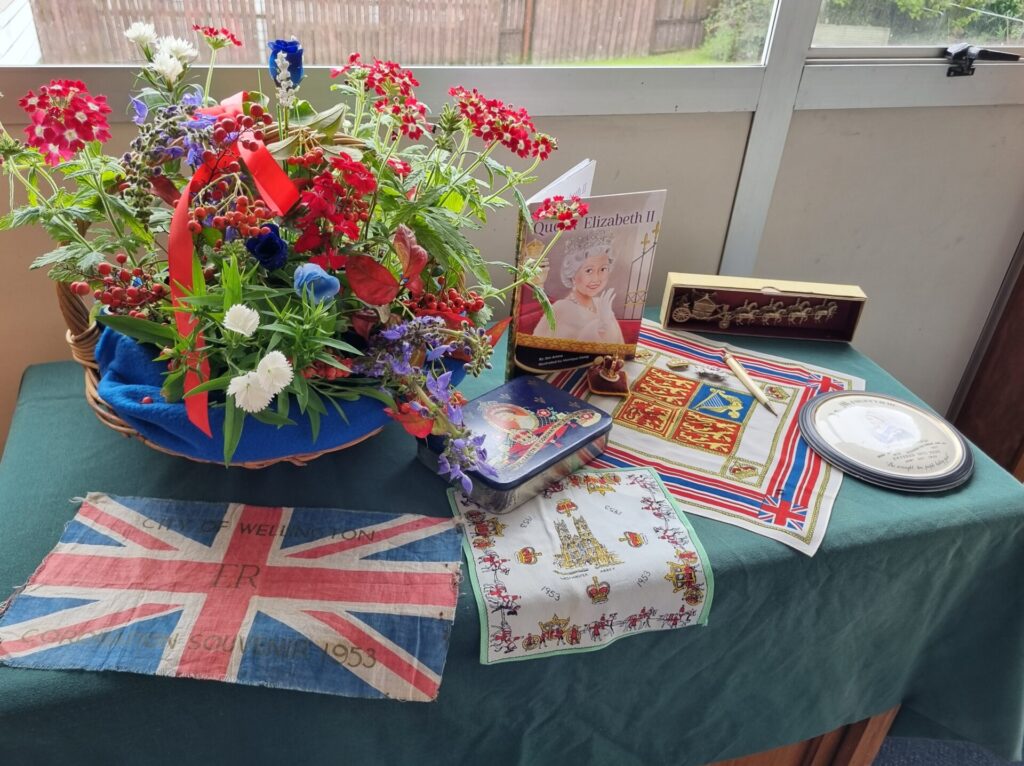 Get in touch if you would like to know about future events.